2024 Coming Soon...
Join us for a revitalizing weekend steeped in nature, dance, breathwork, nourishing food, and community connection.  
It's so important in these times to be able to anchor in our bodies and feel ourselves and what's true for us. Our bodies truly are antennas. When we're unable to hear our own intuitive signaling due to overwhelm, external demands, and over stimulation, the path can get bumpy.

The good news is we don't need to do the work of clearing the system alone. It's even more effective in a community container where we can be supported and support, be seen and see others.

Join us for a beautiful weekend of deepening a connection to the nature of self and community through the power of movement.

The magical natural setting of Gray Bear retreat is a destination vacation in and of itself. It's the perfect place for this transformational journey. We get to have our feet on the ground, within a majestic, enchanted forest, as we reconnect in our bodies As nature.

We hope you'll join us for this powerful immersion! Open to all genders.
Join the Waitlist
Coming Soon 2024
Dance
Dance is one of the most powerful medicines on the planet.
Ecstatic Dance is freeform dance with the delicious intention to be present and embodied.  During an ecstatic dance session a safe space is created to move our bodies without judgment. 
Ecstatic Dance allows us to move in a way that feels good rather than looks good. This inhibition breaks us open energetically, physically, and emotionally. In this space we can drop the mask and embrace our authenticity, freedom, and joy...
Nature
Gray Bear is nestled in the hills of Tennessee in an ancient, majestic forest that is teeming with wisdom, love, prana, and magic.
Immerse yourself in the whispers of the trees, songs of wildlife, stunning stars at night, bubbling streams (with over 100 natural springs on the property!), and hidden waterfalls.
Here, raw nature is alive and well. Experience yourself and your body as an extension of Mama Nature. Allow yourself to be held and nourished on a cellular level by the pristine air, water, earth, and prana.
Breath
A portal. A cleanser. A multidimensional entry point. A powerful tool. A constant companion.
Insight Breathwork is a beautiful journey into expanded awareness of the heart and mind.
Deep cyclical breathing and evocative music combine to allow access to mind and heart expanding benefits without psychedelics or other substances. Because of this you are in control of your journey and can go as deep or light as you want. 
 More about Insight Breathwork HERE.
INCLUSIONS
---
 

Lodging Friday – Sunday*

 

Vegetarian meals (primarily) prepared with great love by the Gray Bear Family, including Gray Bear's personal gardens

 

Sunrise Meditations

 

Ecstatic Dance & Embodiment Practices

 

Breathwork

 

Sacred Circle

 

Wood-fired sauna & spring-fed cold plunge

 

Outdoor stone hot tub under the stars

 

Hike to a private waterfall

 

Ample relaxation/free time to enjoy the amenities & beauty of Gray Bear
Massage and Watsu (additional fee)
* Shared lodging. For private lodging, reach out directly to Adam at Gray Bear for private cabin options (details sent in registration email).
Please arrive between 2-4pm on Friday. Departure is at 2pm on Sunday. Gray Bear is located in Howenwald, TN, 2 hours south of Nashville.
For inquiries please contact [email protected]
**No Refunds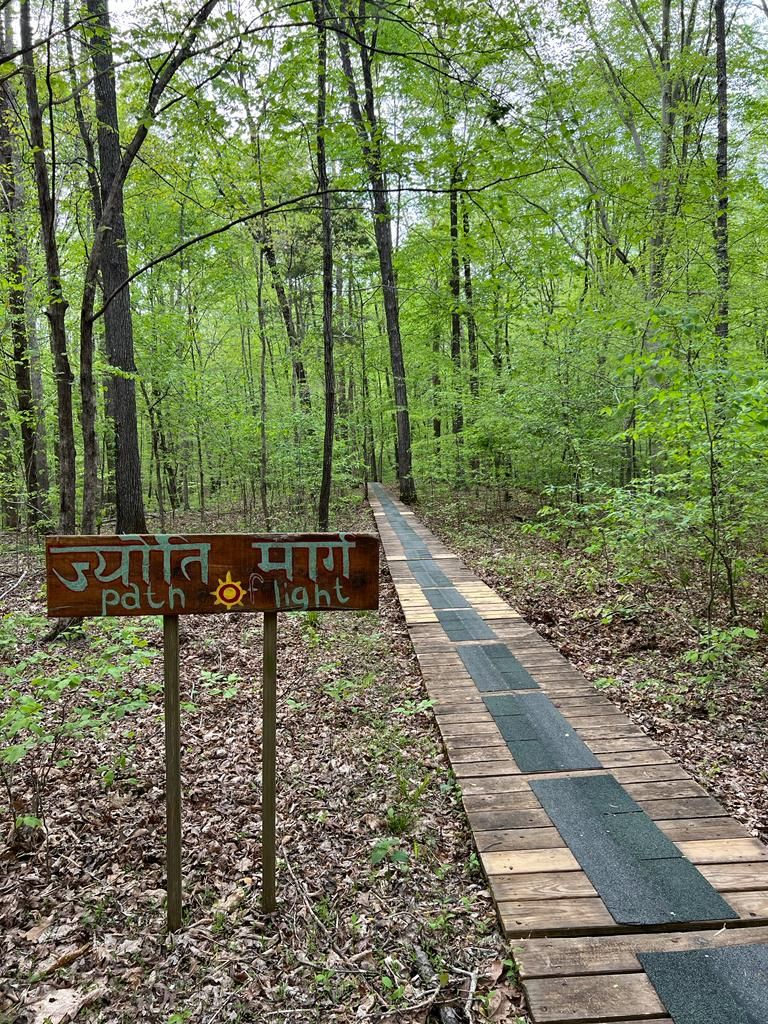 Bethany Joy
Bethany Joy is the creator of the Priestesses of the New Earth Embodiment Temple, and a passionate teacher, spiritual mentor, and guide. For more than 15 years she has guided fellow lightworkers, starseeds, priestesses and healers to reclaim their innate power and gifts to live as their highest, embodied selves.
 Bethany has studied under yogis, shamans, and mystics around the world, yet throughout it all, she was constantly guided back to her own Heart - her own fountain of Truth and Light – and the immense wisdom we all hold within.

Her certifications include: Naam Yoga & Shakti Naam Therapies, The Kabbalah of Birth & Beyond, Intuitive Life Coaching, The Circle Center, The Khalsa Way, Instant Miracle Mastery, Gyrotonic, among others. She is also a former professional ballerina.

Bethany's courses, retreats and programs guide women to awaken their dormant gifts so they can become the world's leaders of light, truth, and love.
Ryan D. Brown
For the last 20+ years Ryan has been exploring and working within transformational environments as a Transformational Workshop Leader, Group Facilitator, Mindset and Communication Coach, and curious student.
After he received his degree in Psychology, he spent the next decade immersing himself within personal development, mystic, non-duality, and religious (Christian, Buddhist, Muslim, Jewish, Hindu) communities around the globe.
Upon his return to the US, Ryan began to integrate and share what he learned. He has facilitated for numerous international organizations in the realms of transformational movement/dance, group process work, authentic communication, present-moment relational practice, meditation, conflict resolution, and community building, as well as served clients in 22 countries through his international coaching business.
In 2022 Ryan fell in love with Nashville where he currently resides.
Lauren Russell
Lauren is a licensed therapist, healer and artist who has worked for 15 years with individuals on personal and ancestral trauma to heal unprocessed grief, trauma, and relationship wounds. She utilizes energy healing, mindfulness, psychedelic and herbal plant wisdom, and somatic-based practices to guide people towards their own inner compass. 
By connecting ancient wisdom with modern narratives, she guides people towards their own creation; harmonizing the disonnance in their ancestral line, rewriting their songs, and painting themselves in the true shades of their own image.  
Through her own decades of her healing journey, she has refined her gift of being with people in their darkest night offering the gift of comfort, guidance, and grit that were given to her over the years through relationships with therapists, teachers, and plant and human healers from many backgrounds. 
"I work with you to create the life you want and form relationships that mirror your true heart."
Join the Waitlist
Coming Soon 2024